Al-alloy Lift Platform
The AL-alloy lift platform also called Al-Alloy Mast Hydraulic Lift, it can be Single mast aluminum Aerial Work Platform, double mast hydraulic lift
Our hydraumatic lifting are designed for aerial access applications, from the minimum 1.5 meters reach height up to 16 meters reach height available, with different sizes and heights, these scissor lifts enable you to reach the most hard-to-access overhead spaces.
The manually propelled Hydraumatic lifting can do many jobs such as, steel structural warehouse construction, building maintenance, lamp repairing, Street Lighting Repair, Painting, Construction etc.
We offer many different power sources for our Hydraumatic lifting, including but not limited to 220v single phase, 380v three phase, 110v single phase, or even a 24V DC battery powered model.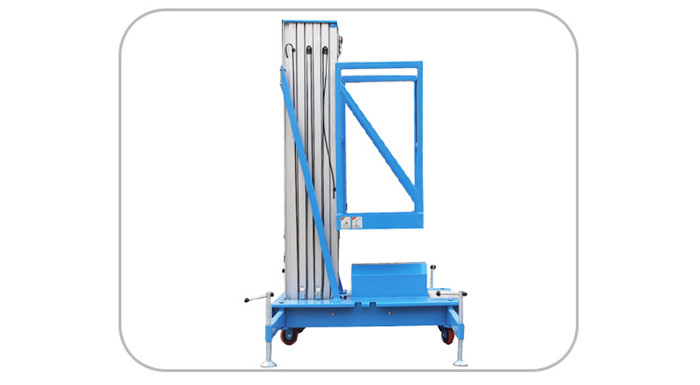 Features:
Emergency stop button
Charge lamp
Double Controller Operation
Emergency descent PLB
Limit switch
Level indicator
Overload limit
Maximum working height: 8 m, 10 m and 12 m three kinds of models for your choice
Small size (1.42 m * 0.84 m) ensures work in a smaller space
Precise level display device ensures the accurate and reliable leveling operation.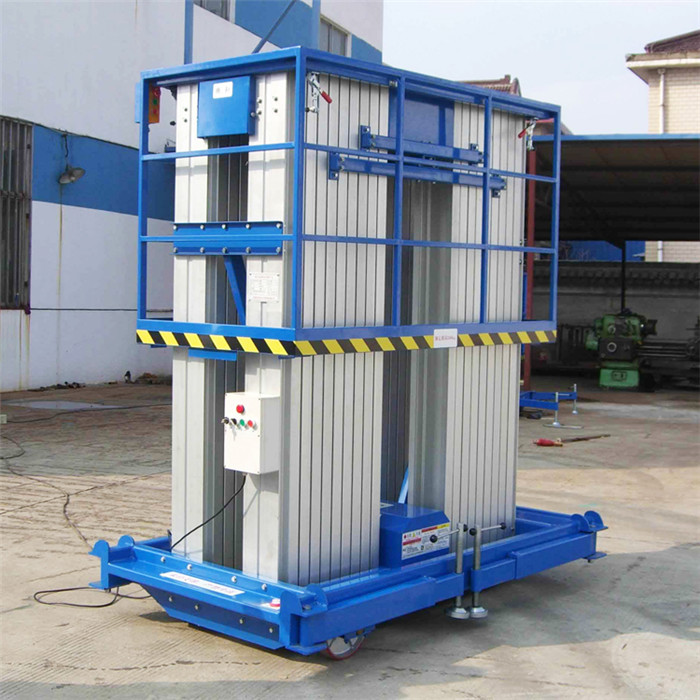 Single mast aluminum work platform
Model

Working Height

(m)

Platform Height

(m)

Capacity

(kg)

Dead Weight

(kg)

Closing Size

(mm*mm*mm)

Power Source

Motor

SHJ1-5

5

3.5

100

180

1100*830*1900

220V 50Hz

single phs

1.5kw

SHJ1-6

6

4.5

100

220

1100*830*1900

SHJ1-8

8

6.4

100

260

1200*830*1900

SHJ1-9

9

7.4

100

320

1200*950*2100

SHJ1-10

10

8.4

100

357

1200*950*2300

SHJ1-12

12

10.2

100

400

1300*950*2300

SHJ1-13

13

11.3

100

420

1400*950*2300

SHJ1-14

14

12.2

100

450

1500*1000*2600
Double mast aluminum work platform
Model

Working Height

(m)

Platform Height

(m)

Capacity

(kg)

Dead Weight

(kg)

Closing Size

(mm*mm*mm)

Power Source

Motor

SHJ1-8

8

6.5

200

430

1500*900*1900

220V

50Hz

single phs

1.5kw

SHJ1-10

10

8.5

200

560

1500*900*2100

SHJ1-12

12

10.5

200

380

1500*900*2350

SHJ1-14

14

12.2

200

620

1600*1000*2600

SHJ1-16

16

14.2

200

820

1800*1000*3000

2.2kw

SHJ1-18

18

16.2

200

930

1800*1000*3100
Details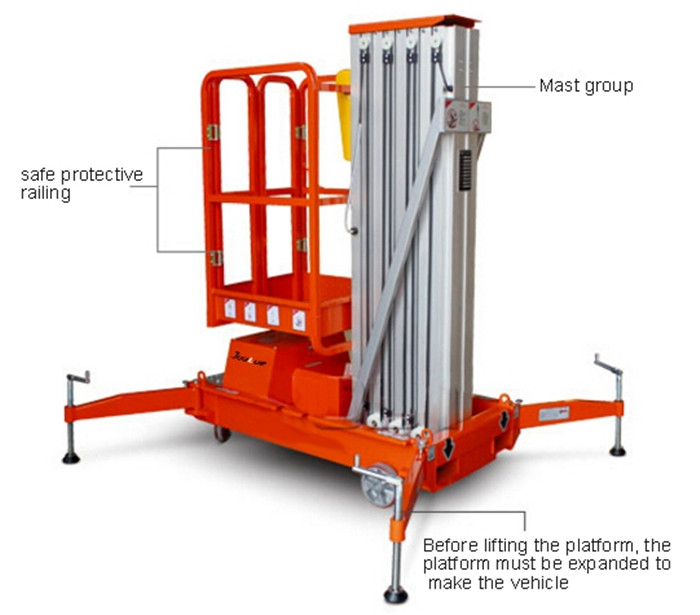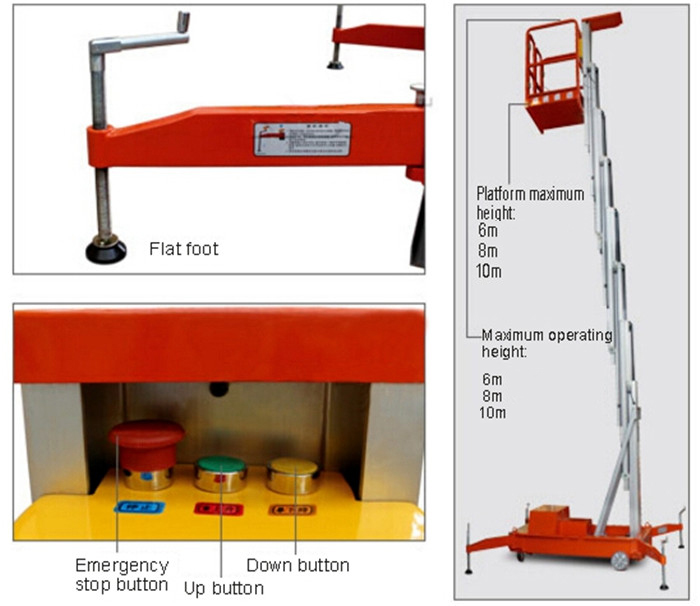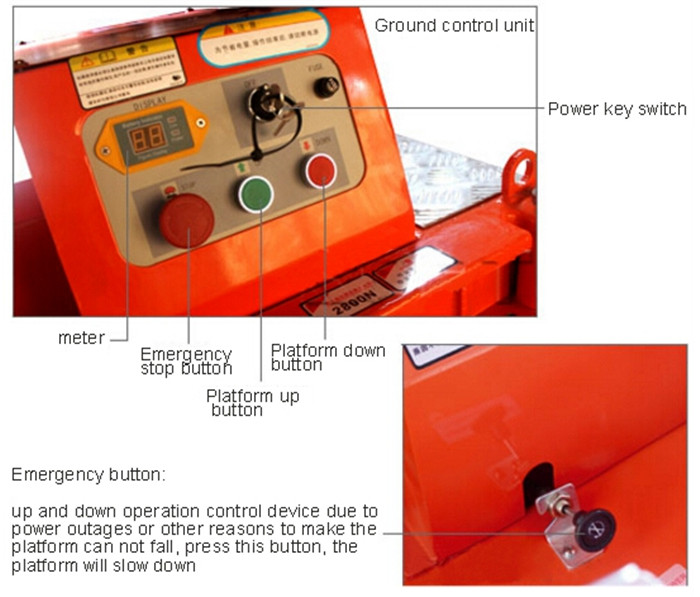 More for choice: