CD/MD type Wire Rope Electric Hoist is a kind of light small lifting device which can be installed int eh single beam crane, Overhead Crane, Gantry Crane, cantilever crane, Jib Crane and other crane machines. It can meet the requirements of general situation.
Features:
CD1 single speed Electric Hoist or MD1 double speed electric hoist
Fast and slow lifting speed of double speed electric hoists can make the lifting stable and easy
High working efficiency, and long working life
easy to operate and is convenient to repair
Parameter
Lifting capacity of 0.25 ton to 20 ton.
Lifting height: 6-50m
Working class:M3, M4
Ambient Temperature: -25~40℃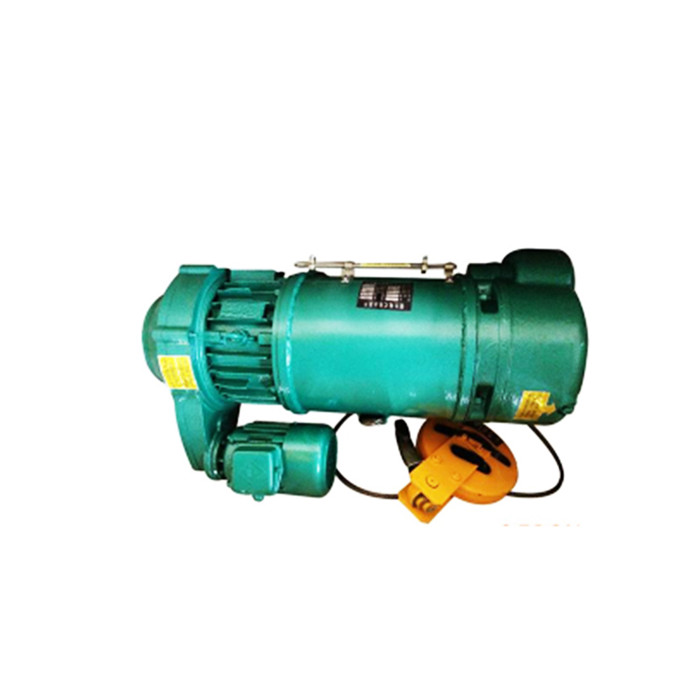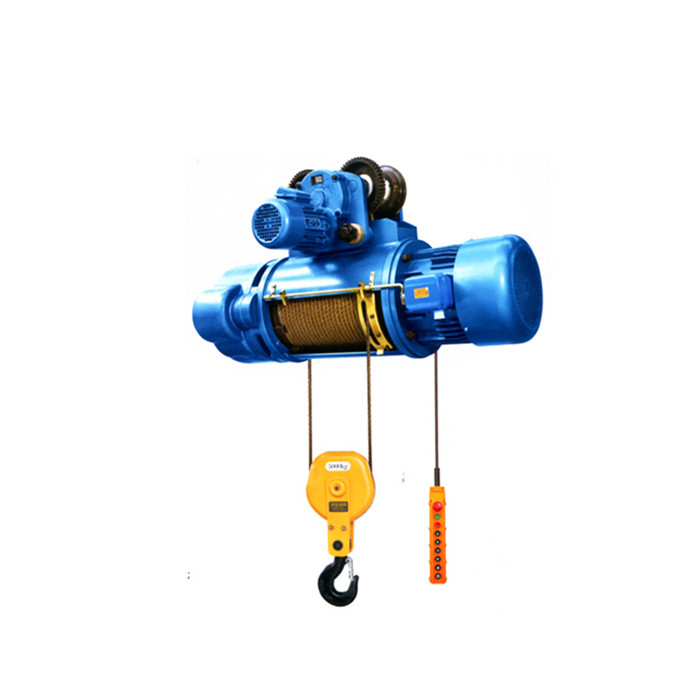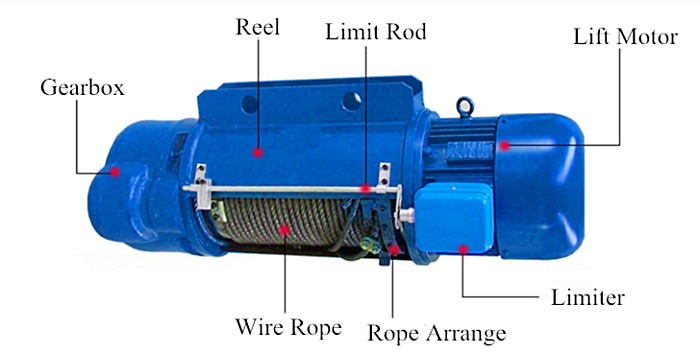 Parameter
Model

CD/MD

CD/MD

CD/MD

CD/MD

CD/MD

CD/MD

CD/MD

Lifting Weight(t)

0.25

0.5

1

2

3

5

10

Lifting Height(m)

3-9

6-12

6-30

6-30

6-30

6-30

6-30

Lifting Speed(m/min)

8/0.8

8/0.8

8/0.8

8/0.8

8/0.8

8/0.8

7/0.7

Running Speed

20m/min 30m/min

Minimum radius of circular orbit(m)

0.8

1.5

1.5-4

2-4

2-4

2.5-5

3.5-9

Lifting Motor

Motor

ZD12-4

ZD21-4
ZDS0.2/1.5

ZD22-4
ZDS0.2/1.5

ZD31-4
ZDS0.4/3

ZD41-4
ZDS0.4/4.5

ZD41-4
ZDS0.8/7.5

ZD51-4
ZDS1.5/13

Capacity

0.4

0.8 0.2/0.8

1.5 0.2/1.5

3 0.4/3

4.5 0.4/4.5

7.5 0.8/7.5

13 1.5/13

Rotation rate

1380

1380

1380

1380

1380

1400

1400

Power supply

3P 380V 50HZ

Besides CD and MD model, we also have 4 models Wire rope electric hoist for your choice