The BZ Column Jib Crane known as Post Jib Crane, fixed pillar Jib Crane, fixed pillar rotary arm crane,heavy duty jib crane, cantilever pedestal jib crane,Floor Mounted Jib Crane and pedestal jib crane; it is widely applied to the upper and lower materials, the working procedure and the production line of the workshop. Jib crane in operation, push suspended loads or ring by hand, move towards lifting objects. Wall type swing arm hanging its biggest advantage is that it can be installed directly on the wall or column, or can also be installed on the machine equipment, which does no need to take up any floor space, easy to install.
Features:
1. work within the 360̊ to lift, move and materials handling
2. composed by the vertical shaft, revolving arm, rotating shaft, hoist etc.The bottom of the vertical shaft is fixed on the concrete base.
3. Simple structure, Operate convenience, Turning angle, wide working conditions.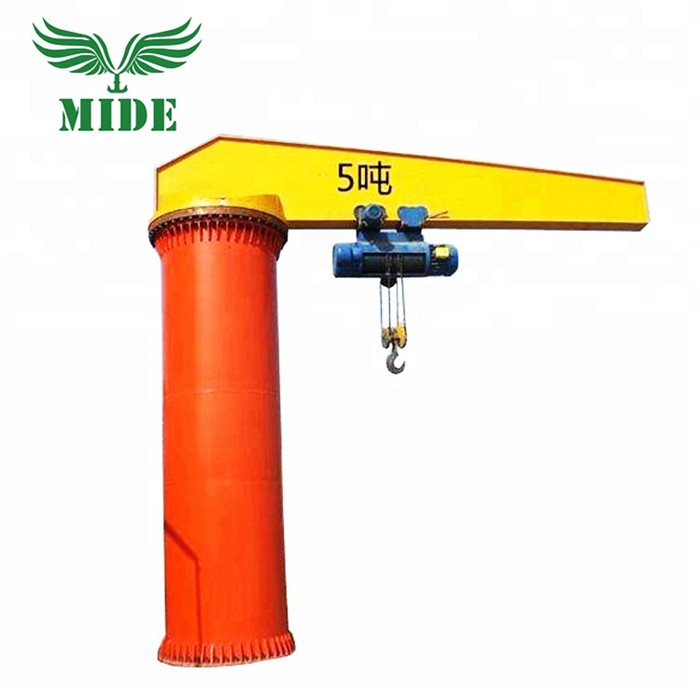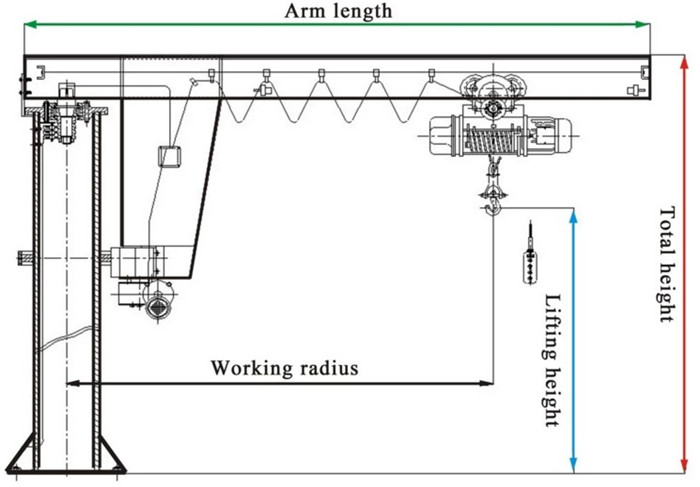 Parameter of floor mounted jib crane
Model

BZ0.5

BZ1

BZ2

BZ3

BZ5

lift capacity

t

0.5

1

2

3

5

Max. lift height

m

3

3

3

4

4

Max. Horizontal throw

m

2.6

3-4

2.9-3.9

3.8

3.7

Max.radius of gyration

m

3.6

4-5

4-5

4-5

5

Max. overturning moment

t/m

3

6

12

18

37

angle of rotation

degree

360

lift speed

normal

m/min

8(4)

slow

m/min

0.8(0.4)

travel speed

m/min

20

angle of rotation speed

m/min

1

0.75

0.7

0.9

0.6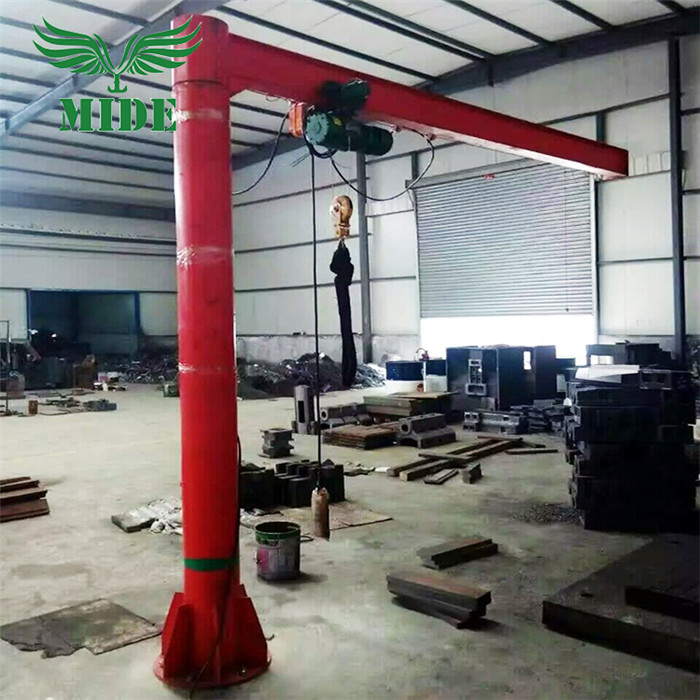 Components of post jib crane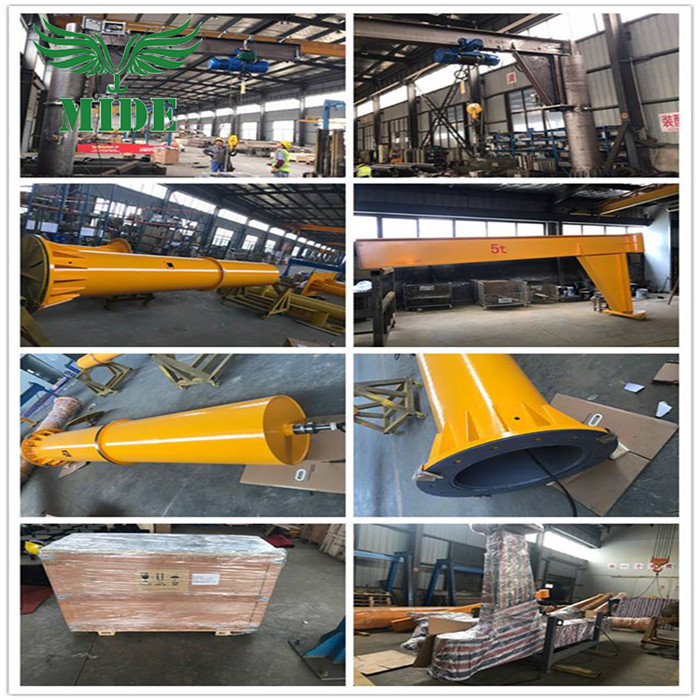 More jib crane for choice