Crane Remote Control are used for kinds of lifting cranes to control the lifting and moving

1. Overhead Crane Remote Control
Overhead Crane is one of the most widely used areas of industrial overhead crane radio remote control systems. In particular, in metallurgy, automobile manufacturing, paper mills and material warehouses, are all equipped with industrial overhead crane radio remote control systems.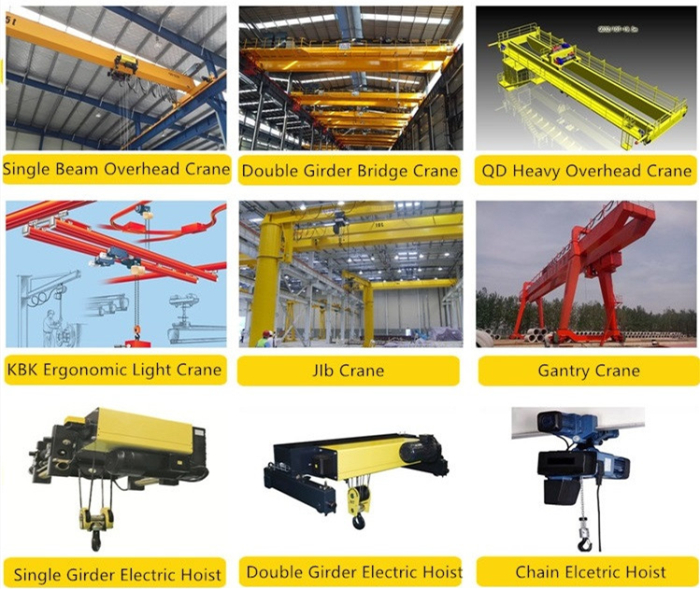 For
single girder crane Electric Hoist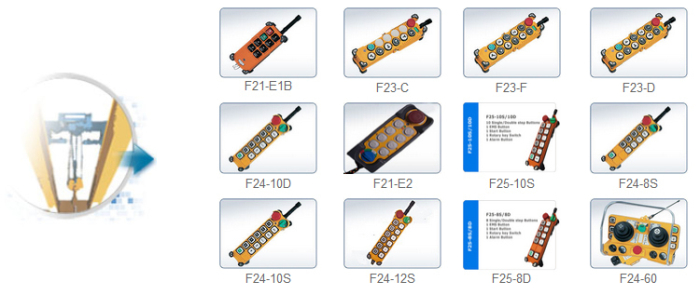 Advantages
• Available with various numbers of outputs
• Radio ready transfer switch connections reduce installation time
• Optional pre-wired "pigtail" available so unit can be installed and wired quickly
• Internal master relay disable switch allows you to safely test the controls "live" without moving the crane
• Fusing and suppression on all power and control lines - built for the harshest applications
• Compact receiver design installs easily in the most confined spaces
• Available in 12 or 24 outputs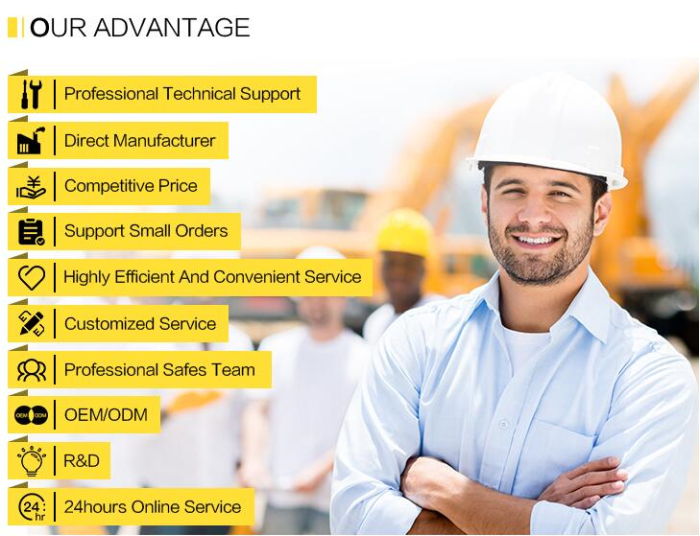 Application
1- Overhead bridge crane
2- Gantry crane
3- Jib crane
4- Monorail crane
5- Hoists Hoists
Configuration
1- One transmitter .
2- One receiver .
3- One 1m cable connect with receiver .
4- One operation and maintain manual
Specification
1- Control distance : up to 100m
2- Control point : 10
3- Certificates : CE,FCC,ISO
4- Working temperature : -35~+80 degree
5- Unique code : over 4.3 billions unique ID codes
6- Transmitter power : DC 3V
7- Enclosure protection class : IP65
8- Output capacity : full sealed relay output with 5 amperes
Design features
1. Frequency rate: 310.3 ~ 331.165 megahertz (MHz).
2. The frequency control: quartz crystal.
3. The output contact: full sealed relay 20 a / 250 v control points for passive switch output signal (itself).
4. Compose built: glass fiber.
5. Receive high-frequency: sensitivity, p - 110 DBM.
6. Launch high frequency: the output power of 4 or less DBM.
7. Reaction speed: 0.065 seconds.
8. The shell protection level: IP65.
9. The operating distance: 100 meters.
10. Up/down, north, south/east/west whether can be set to restrain each other. *"START" health can be set by the computer to boot, jump, the common functions such as.
12. Working temperature range - 35 ° ~ + 80 ℃ (regardless of the battery and heat-resistant).
13. Low power transmitter, two AA batteries, for 1 month. Specially designed for mobile device resistance.