Remote control wired wireless for hoist crane

Products Application
Crane Remote Wireless Control is used for gantry crane, bridge crane, concrete pumps, concrete mixers, shipyard, etc., for industrial, agricultural, clean, drainage and other industries.
1. Overhead Crane Remote Control
Overhead Crane is one of the most widely used areas of industrial overhead crane radio remote control systems. In particular, in metallurgy, automobile manufacturing, paper mills and material warehouses, are all equipped with industrial overhead crane radio remote control systems.
2. Mobile crane, truck crane wireless radio remote control system
Typically, the large car crane remote control system is also equipped with a data feedback device, the feedback device can be displayed on the operating system display system, the operator can monitor the data according to the display.
3. Concrete pump truck wireless radio remote control system
The traditional mode of concrete pump operation to be completed with the number of people, low efficiency, limiting the performance of concrete pump truck to play. The use of industrial remote control device can maximize the machine's performance. The driver locates the truck, then carry the remote control system to operate concrete pump truck.
4. Mining machinery
Mine visibility is low. With remote control systems, greatly increased the safety of operation, comfort and accuracy, saving investment and improve efficiency.
5. Crawler slag loader
The use of industrial remote control device, without changing the existing manual mode of operation to achieve the purpose of unmanned to complete the slag operation. The Eliminating the harsh environment, the unclear line of sight, the hidden dangers from high temperature. Improve the efficiency of cleaning operations, improve the working environment of metallurgical workers and reduce the labor intensity of workers.
Widely applied for Lifting Equipment, construction machinery, cargo loading/unloading machines, water supply system, data transmission, the iron-smelting and steel-making, the automobile manufacturing, paper-making and chemical industry, steel structure processing, galvanization, shipbuilding, railroad, bridge, tunnel construction and other equipment and sites which can be worked by radio controls.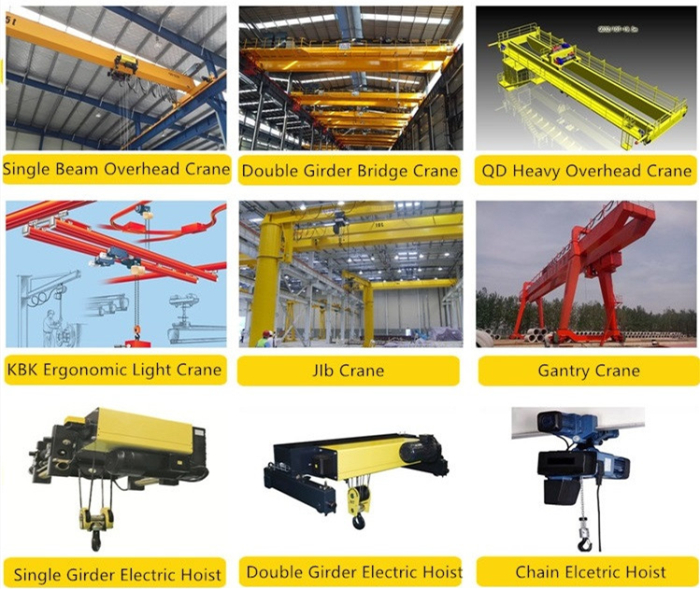 For Electric Hoist

For double beam Crane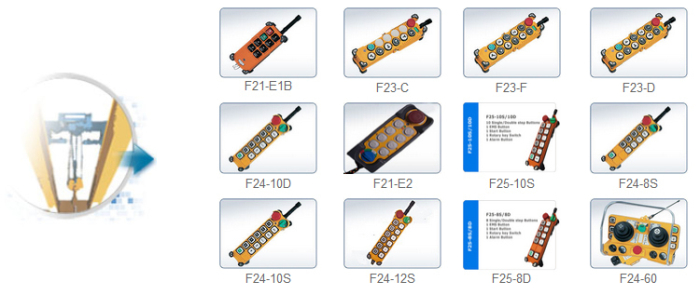 Advantages
• Available with various numbers of outputs
• Radio ready transfer switch connections reduce installation time
• Optional pre-wired "pigtail" available so unit can be installed and wired quickly
• Internal master relay disable switch allows you to safely test the controls "live" without moving the crane
• Fusing and suppression on all power and control lines - built for the harshest applications
• Compact receiver design installs easily in the most confined spaces
• Available in 12 or 24 outputs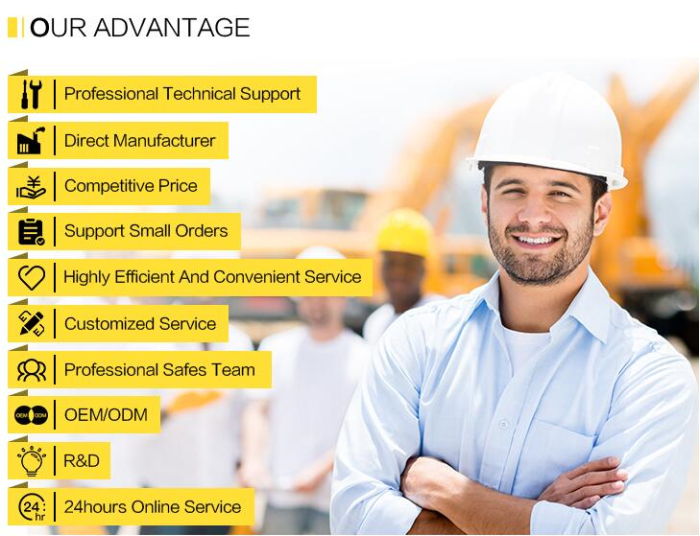 Features
Application
1- Overhead bridge crane
2- Gantry crane
3- Jib crane
4- Monorail
5- Hoists
6- Electric chain hoists
7- Other pieces of industrial equipment
Standard configuration
1- One transmitter .
2- One receiver .
3- One 1m cable connect with receiver .
4- One operation and maintain manual .
Specification
1- Control distance : up to 100m
2- Control point : 10
3- Certificates : CE,FCC,ISO
4- Working temperature : -35~+80 degree
5- Unique code : over 4.3 billions unique ID codes
6- Transmitter power : DC 3V
7- Enclosure protection class : IP65
8- Output capacity : full sealed relay output with 5 amperes
Design features
1. Frequency rate: 310.3 ~ 331.165 megahertz (MHz).
2. The frequency control: quartz crystal.
3. The output contact: full sealed relay 20 a / 250 v control points for passive switch output signal (itself).
4. Compose built: glass fiber.
5. Receive high-frequency: sensitivity, p - 110 DBM.
6. Launch high frequency: the output power of 4 or less DBM.
7. Reaction speed: 0.065 seconds.
8. The shell protection level: IP65.
9. The operating distance: 100 meters.
10. Convenient Widows interface set internal functions and copying machine.
11. Up/down, north, south/east/west whether can be set to restrain each other. *"START" health can be set by the computer to boot, jump, the common functions such as.
12. Unique ID identification number more than 4.3 billion yuan (provides maximum security).
13. Working temperature range - 35 ° ~ + 80 ℃ (regardless of the battery and heat-resistant).
14. Low power transmitter, two AA batteries, for 1 month. Specially designed for mobile device resistance.
Safety precautions
1 .Receiver mounted location must distance between the transmitter. Connect the power motor and the farther the better, in order to avoid communication interference by the receiver.
2 .The receiver can not be installed in the electrical control box, the correct way is to install the fixed receiver electrical control box at the top place in, and then the receiver output power penetration electric control box to make the appropriate connections.
3 .This series of three remote control has four billion set security code, security code set at the factory are not the same for each. But still must be confirmed when you install the same workplace can not have the same security code on the remote control to avoid interaction malfunction.
4 . Two hundred meters, in order to avoid radio interference.

FAQ
1. Are you manufacturer or trade Company?
We are a factory with trade team for international service.
2. How about sample & MOQ policy?
Welcome sample order. MOQ can be 1 set.
3. What is your lead time for your goods?
Normally 10days after confirmed order. 7 days could be available for some items in sufficient stock and standard requirements, and 20 days during new year and hot season ( Jan to March).
4.What should I provide when inquiry?
The more information you provide, the accurate solution we can prepare for you!
A- DC or AC?
B-Single speed or double speed?
C-Control power?
D-How many pins?2/4/6/8/10 etc ?
Looking for ideal Crane Remote Control Manufacturer & supplier ? We have a wide selection at great prices to help you get creative. All the Hoist Remote Control are quality guaranteed. We are China Origin Factory of Remote Control Wireless. If you have any question, please feel free to contact us.
Product Categories : Crane Accessories > Crane Remote Control