Electric grab Bridge Crane is mainly comprised of box-shaped bridge, grab crab (Grab Bucket), trolley travelling mechanism, cab and electric control system. The load handing device is the grab which is able to capture bulk materials.
The grab cab has switching mechanism and lifting mechanism. The grabs are separately hung over the switching mechanism and lifting mechanism with four steel wire ropes. The switching mechanism drives the grab to close to grab material. When the grab is closed, the lifting mechanism shall be started immediately to hoist the four evenly loaded steel wire ropes. Discharging only needs to start the switching mechanism, which opens the grab to pour materials.
Except the lifting mechanism, the Overhead Crane is basically the same as the bridge crane with hook.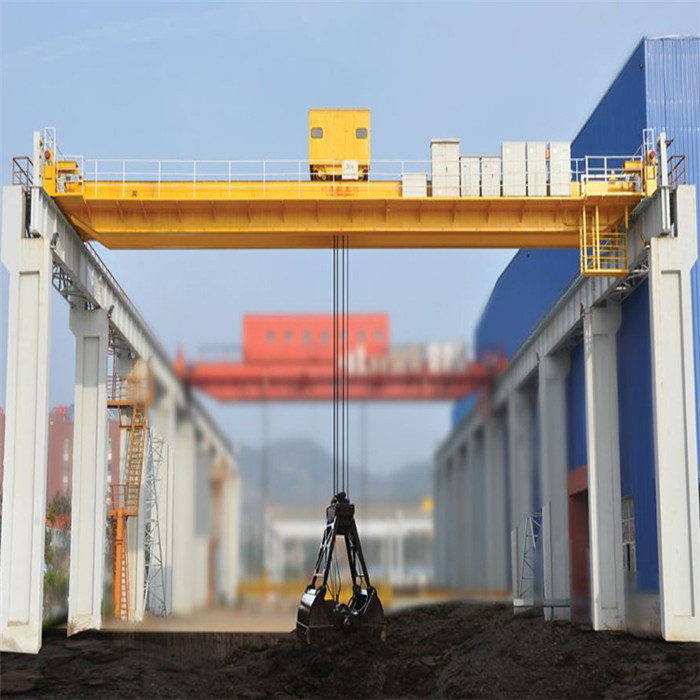 Bridge crane with grab bucket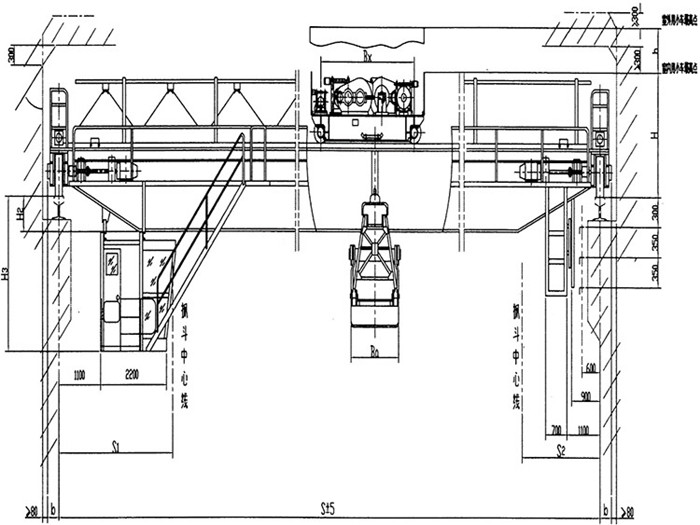 Specification:
Lifting weight

t

10+10

16+16

25+25

working class

A7

A6

A6

span

mm

25

34

25

33

25

Max. Lifting height

16

16

10

16

10

speed

lifting

m/min

12.6

14.8

16

15.4

travelling

travelling of grab

42.2

42.2

39

48

40

hang beam

travelling of trolley

85.2

85.2

106

101

107

turn round

r/min

1.36

1.36

1.36

1.85

1.4

Max. wheel pressure

KN

190

210

255

260

335

Total power

KW

114.8

128.8

151.3

196

243.5

steel track recommended

QU80

QU100

power source

3 phase A.C 380v 50Hz
Different grab bucket is available