Rigging Hardware, More Than Thousands Variety. Including, Safety Hook, Eye Hook, Clevis Hook, Shackle Hook, Self-locking Hook, Clevis wing grab hook, Clevis sling hook with latch
ect .
For these lifting hook:
1) Standard: European Type, US Type, DIN Type, JIS Type.
2) Grade: G100 G80 G70 G43.
3) Material: Alloy Steel, Carbon Steel, EN1677 Material.
4) Surface :Powder Coated, Painted, Zinc, HDG.
5) Process: Forged, Quenched and Tempered.
6) Specification:6MM 7/8MM 10MM 13MM 16MM 18/20MM 22MM 26MM 32MM.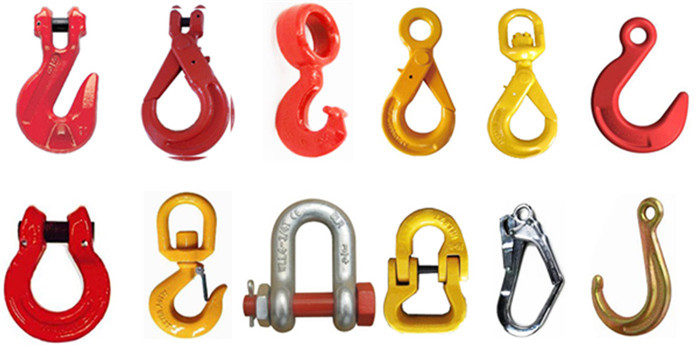 Shackle Hook
Characteristic:
1. Safety buckle: safety insurance card design, not decoupling, convenient and safer.
2. 360 degree rotation: the ingenious design can remove the rotational force
Generated during the lifting process.
3. Surface sprayed: spray treatment, better rust prevention, corrosion protection.
Parameter: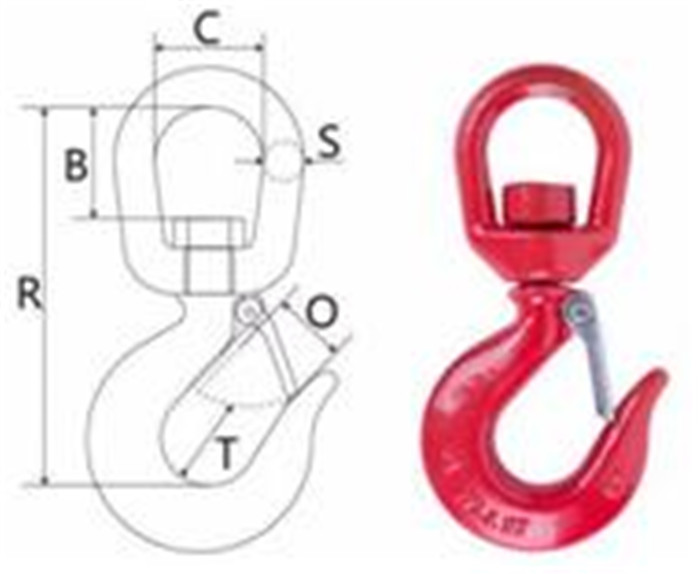 Load capacity (ton)

Size (mm)

B

C

O

R

S

T

1.0

23.8

31.8

22.3

113.5

9.5

20.5

1.5

33.0

38.1

24.6

136.5

12.7

20.5

2.0

41.3

44.5

25.4

152.8

15.9

21.3

3.0

39.7

44.5

28.4

161.9

15.9

26.0

4.5

44.5

50.8

34.0

188.1

19.1

35.0

7.0

58.7

63.5

42.9

243.7

25.4

45.1

11.0

60.3

69.9

52.2

282.5

28.6

53.8

15.0

71.4

79.4

57.0

303.2

31.8

63.5

22.0

114.0

105.0

81.0

431.0

40.0

72.0

30.0

105.0

105.0

82.5

472.0

40.0

75.5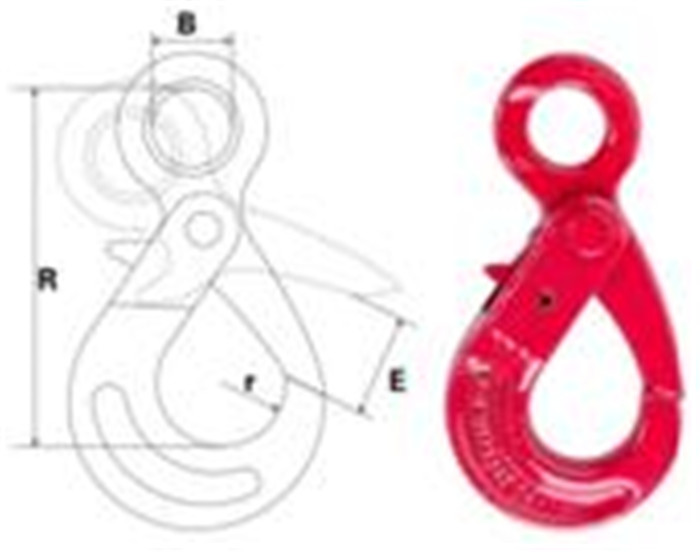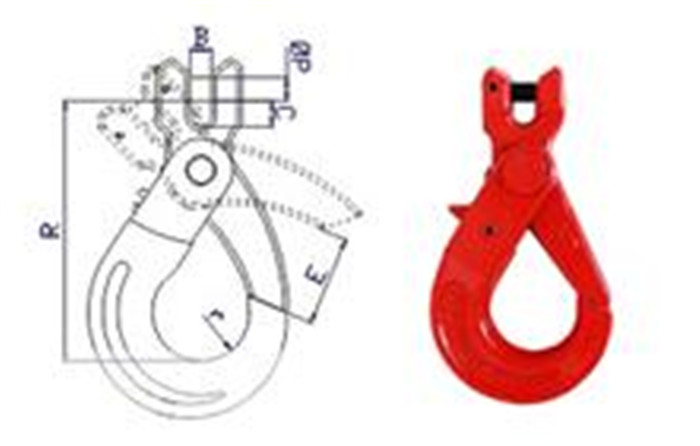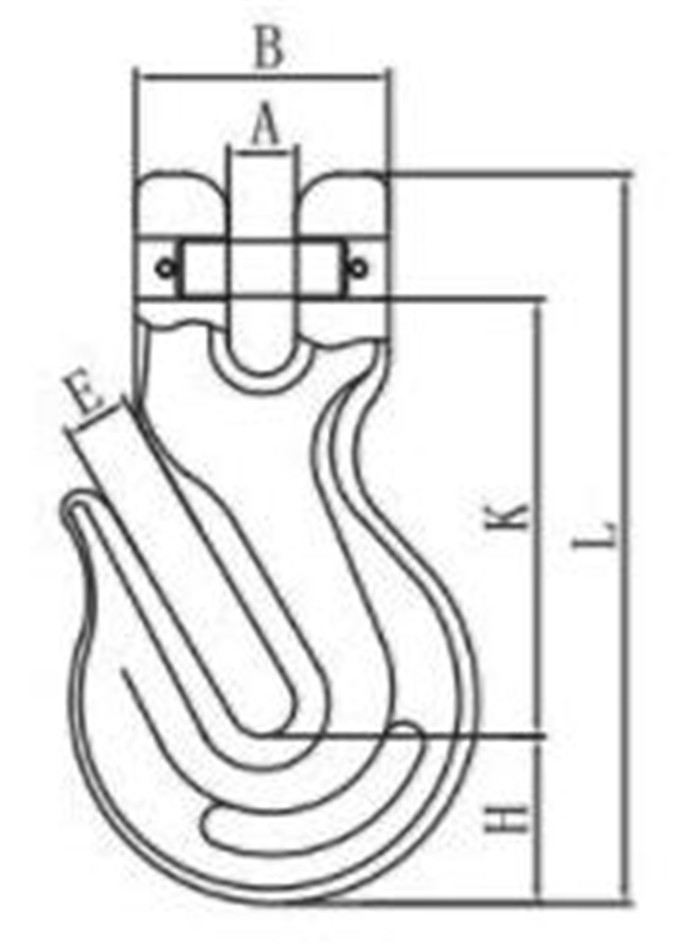 Self-locking Hook Clevis sling hook with latch Clevis wing grab hook