Low headroom Wire Rope Electric Hoist is with the characteristic of compact structure, low headroom, small wheel load and low running noisy. It can be furnished with double lifting mechanism and double speed lifting is available.
It is mainly suitable for height restriction transshipment, assembly, overhaul and loading and unloading operations of mechanical processing workshops, auxiliary workshops of metallurgical plants, warehouses, material yards, power stations.
We have 1 ton, 2 ton, 5 ton, 10 ton headroom hoist with 2 chain falls/ 4 chain falls, wire rope low headroom, and also Low Headroom Hoist crane.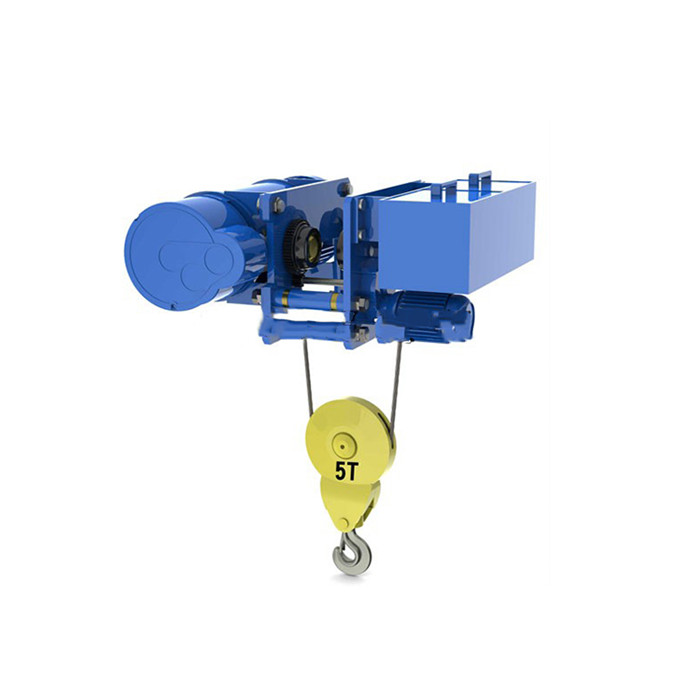 parameter
ND Type Low headroom Hoist Technical Data

Model

WHL-D1.6

WHL-D3.2

WHL-D2.5

WHL-D5

WHL-D6.3

WHL-D12.5

Capacity(ton)

1.6

3.2

2.5

5

6.3

12.5

Lifting Height

6m, 9m, 12m, 18m

Hoist

Hoisting speed (m/min)

High Speed

8

4

8

4

10

5

Low Speed

1.2

0.6

1.2

0.6

1.6

0.8

Hoisting Motor (Kw)

High Speed

2.5

2.5

4.9

4.9

12.5

12.5

Low Speed

0.37

0.37

0.8

0.8

2

2

Classification(ISO/FEM)

M5/2m

M5/2m

M5/2m

M5/2m

M4/1Am

M4/1Am

Brake

DC Magnet Disc Brake

Dimensions (mm)

C

100-400

100-400

100-450

100-450

100-500

100-500

A1

420

420

500

500

570

570

A2

320

320

400

400

500

500

B

590

436

600

600

700

700

Hmin

570

500

720

650

950

800

S

0.0198H

0.0198H

0.0212H

0.0212H

0.0192H

0.0192H
Details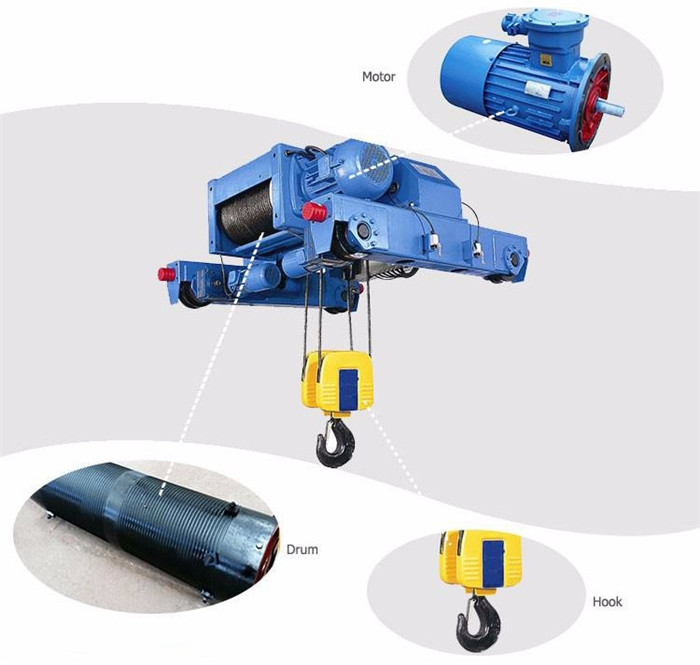 Application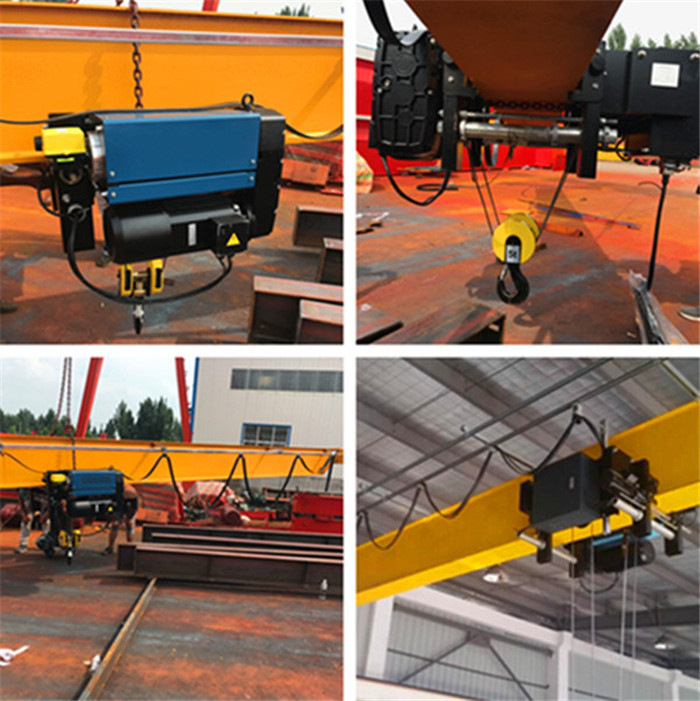 More Electric Hoist for choice

New Type Electric Hoist heavy duty wire rope hoist electric hoist with same lift

metallurgical electric hoist hand chain hoist Mini type electric hoist