This kind of semi Gantry Crane can suitable for space limited place, with the main beam working on the structure rail, and no need two support legs.
There are single girder semi gantry crane, double girder/beam semi gantry crane. We can custom the best program by your specific need.
It is one kind of heavy duty gantry crane, it is widely used in plants, factory, workshop, ware
houses,materials stocks to lift goods or materials.This kind of Crane is available for general
service, such as loading, unloading, lifting and transferring work in outdoor yards of the factory
or on railways, also works as container crane matching special hang parts. The capacity is from 10 to 50 tons, span is from18 to 32 m, the working class is medium & heavy grade. All movements of the crane are controlled in the cabin
Character:
1. The semi crane could be using in outdoor or indoor.
2. Reasonable structure, favorable performance, smooth staring and stopping, safe and reliable traveling, low noise, commodious cabin with good view, convenient maintenance, electricity save, excellent exchangeability for parts and components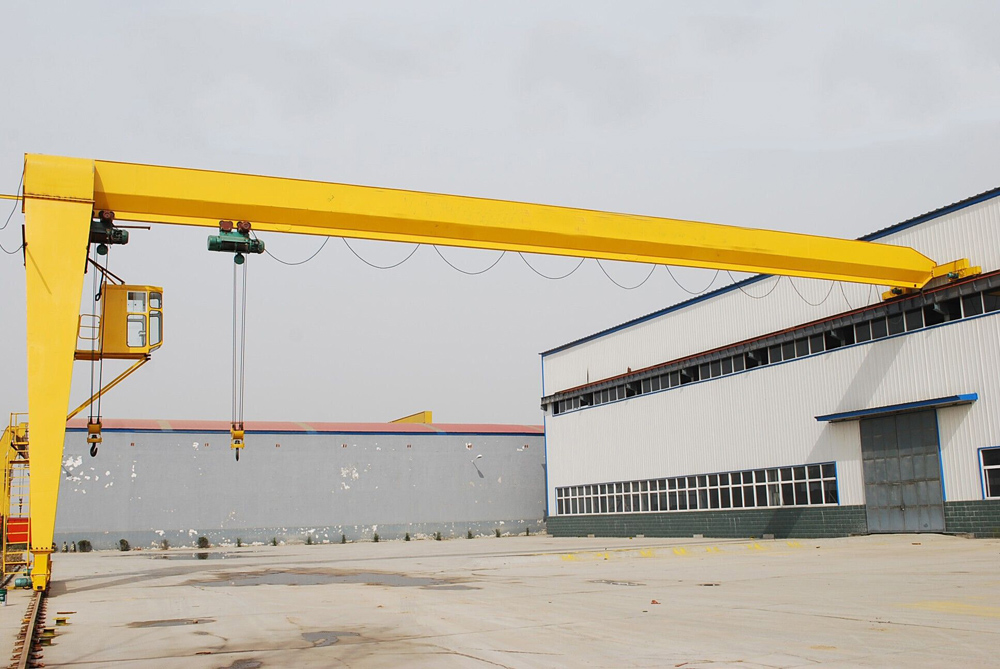 Sketch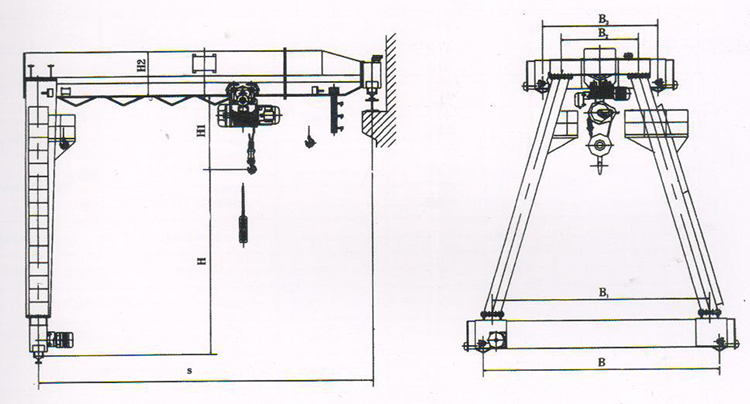 Parameter
Lifting Weight

Ton

2

3

5

10

16

20

Span

m

5~30

Speed

Lifting

CD1 Hoist

m/min

8

7

3.5

3.5

MD1 Hoist

8/0.8

7/0.7

Travelling of hoist

20

Travelling of crane

20/30

Operational Model

Cabin, remote control

Working Duty

A3/A4

Power Supply

Three Phase A.C. 380V, 50Hz
Assembly process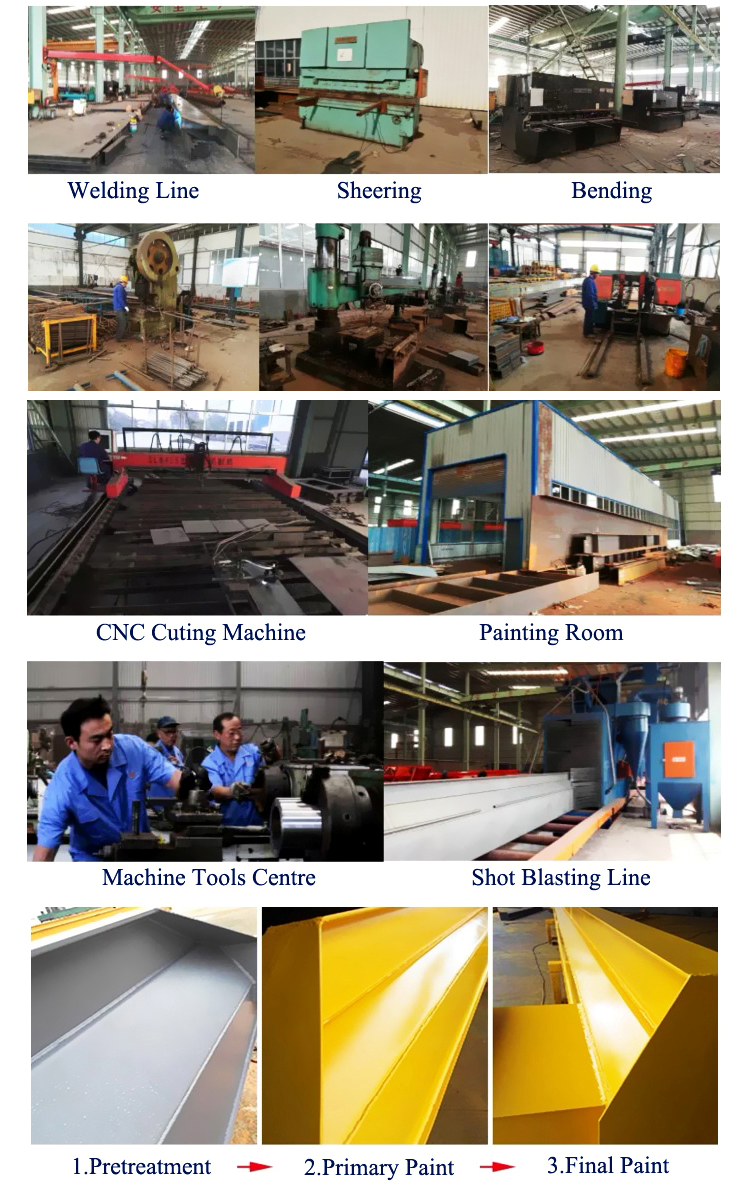 Your confirmation is very helpful to custom the gantry crane:
1. Lifting capacity?(ton)
2. Lifting height?(m)
3. Span?(m)
4. Which kind of material does if lift?
5. Working voltage?(V,HZ,Phase)
6. .How many hours the crane works one day?
7. Any other requirement do you need?