Single Girder Overhead Crane with Electric Hoist is composed of girder weld by steel plate and I-steel, end girder, electric hoist and travelling mechanism. the electric hoist runs along the lower flange of the I-steel of the girder to accomplish article hoisting. It is light structure, easy installation and maintenance, and widely used for different places like factories, warehouse and material yards.
We have kinds of Single Beam Overhead Crane to choose from: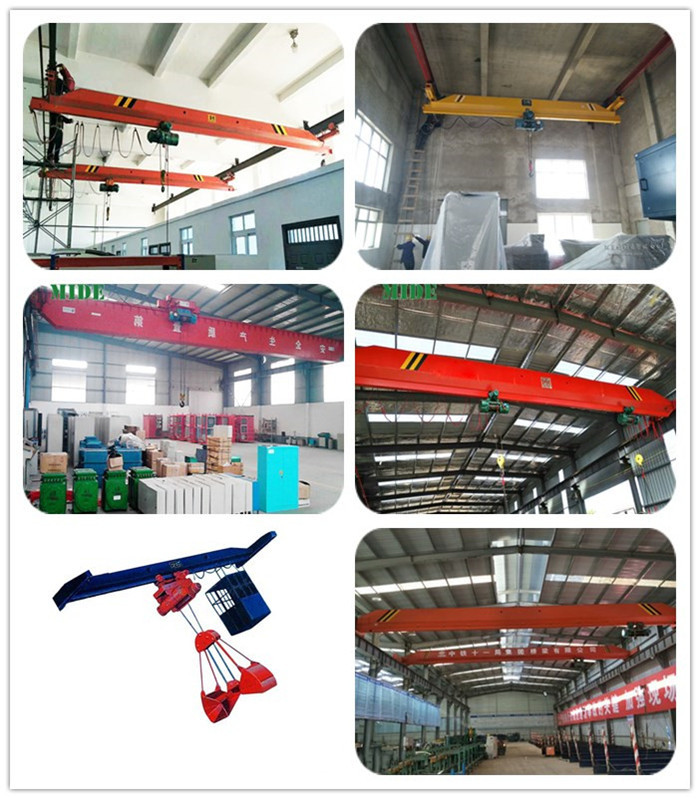 Electric single beam suspension Overhead Crane, LDP low headroom single girder crane, LDE electric single girder crane with two hoists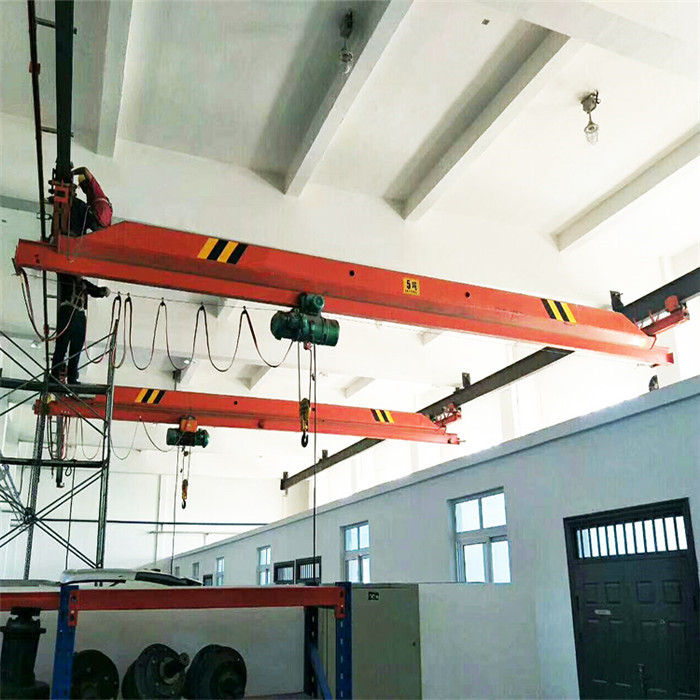 LX Electric Single Beam Suspension Overhead Crane is applicable in factories and warehouses where the height from the rail surface to the lower edge of the truss is equal to or shorter than 500mm.The trolley is equipped with a specific electric hoist that features flexible structure and reliable and safe operation. If clients have special requirements on the span, our company is able to carry out design and production of non-standard equipment.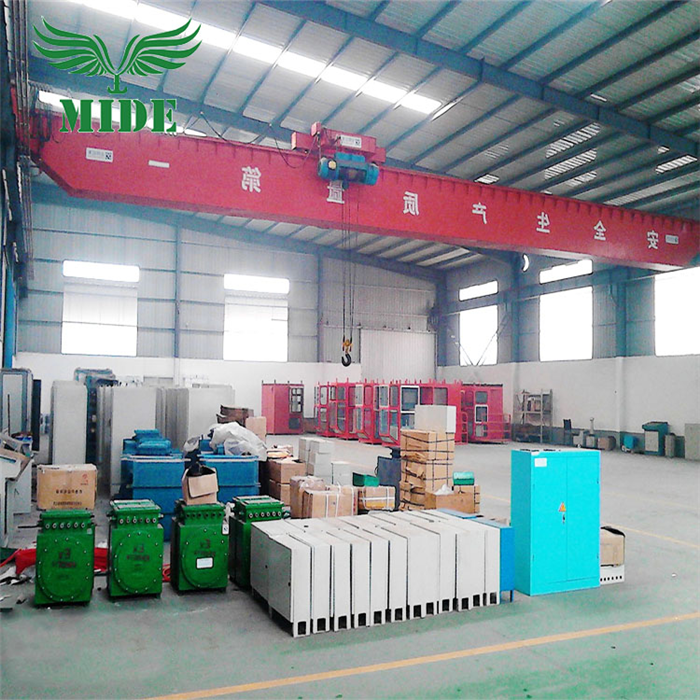 LDP model motor-driven single beam crane belongs to very low clearance light duty Lifting Equipment. Electric hoist is at on side of main girder, so can increase service space of hook and reduce the cost. With advantages of big trolley tread, smooth traveling, light structure, strong rigidity, delicate operation, low noise, safety and reliability and beautiful exterior, it is widely used in the situation that clearance height of workshop is low.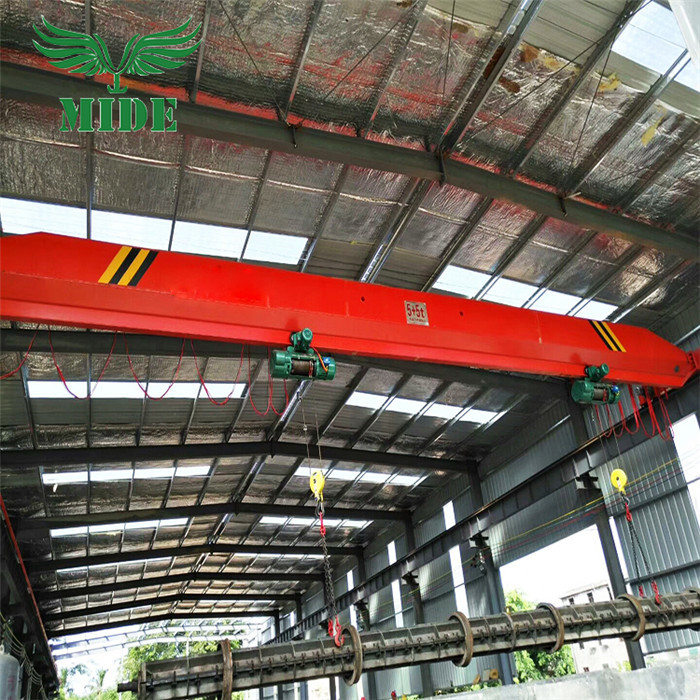 LDE electric single girder crane is developed on the base of LD single beam crane, on its single beam suspending two electric hoists. These two sets of hoist can not only be single action and also linked action, this product can lift long work pieces in workshops, warehouses and other work sites, apply to electroplating, cement pipe and steel base etc.
All you need to do is tell us the information as below: