Wall Travelling Jib Crane a new suspends and transport equipment based on wall/column mounted jib cranes. Wall travelling slewing Jib Crane track is fixed concrete column in the factory workshop it can move in longitudinal way while Electric Hoist can finish transverse movement along horizontal vertical direction. This type of wall travelling jib crane machine expands the scope of working and uses the space of factory building efficiently, so will take a better use effect.
Jib Crane Design Calculation refers to a jib crane mounted on the wall and travels along the 2 rails fixed on only one side of the wall or steel structure.
The hoist mechanism is the same or similar to that of Floor Mounted Jib Crane. The biggest advantage of wall raveling jib crane is that it needs no floor space and girder or beams like Bridge Crane, thus saving workshop space.
Features
1. It is widely used in workshop, storage, warehouse, yard, fabrication shops, machine shops, assembly floors, loading/unloading area, indoor/outdoor operation and some other fixed place.
2. It is especially used for lifting in short-distance or serried place.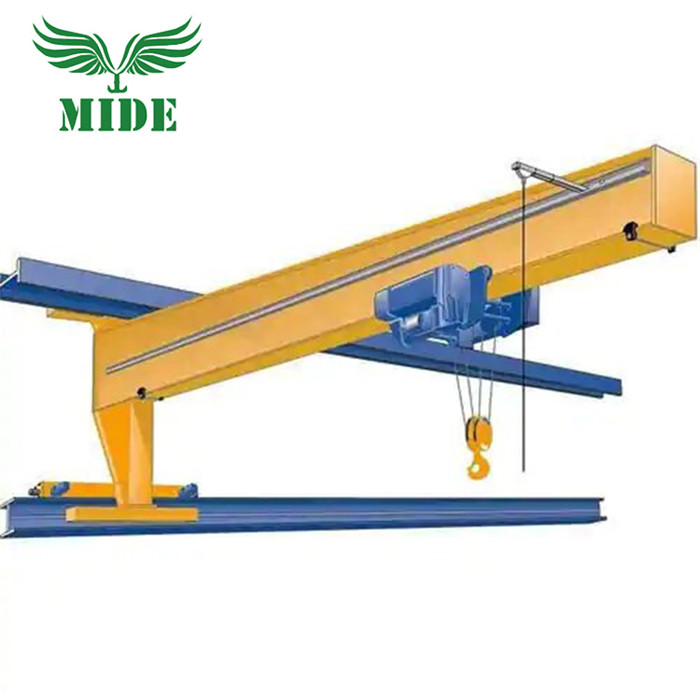 Specification of wall traveling jib crane
Type

BZ0.5

BZ1

BZ2

BZ3

BZ5

Lift Capacity (t)

0.5

1

2

3

5

Max. Lift Height(m)

3

3

3

4

4

Slew Angle(0)

360

360

360

360

360

Lift Speed (m/min)

Normal

8

8

8

8

8

Slow

0.8

0.8

0.8

0.8

0.8

Level Travel Speed (m/min)

20

20

20

20

20

Slew Angular Speed (r/min)

1

0.75

0.7

0.9

0.6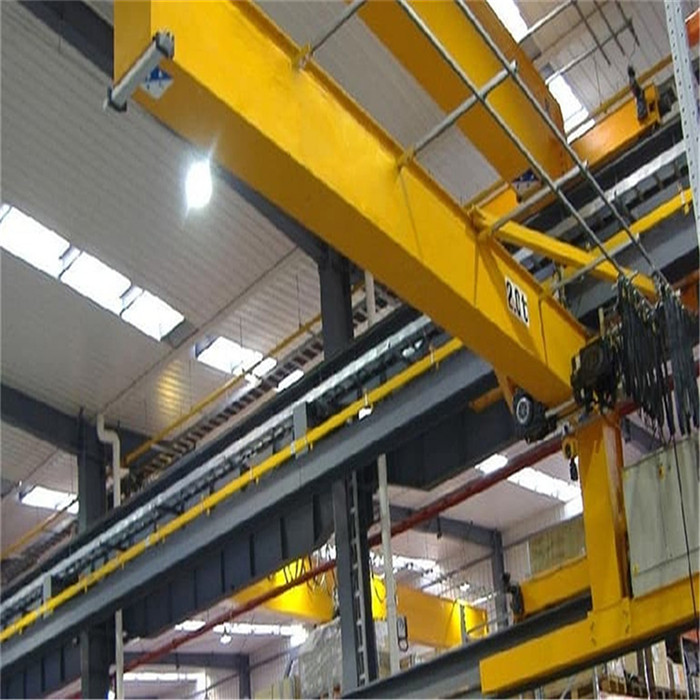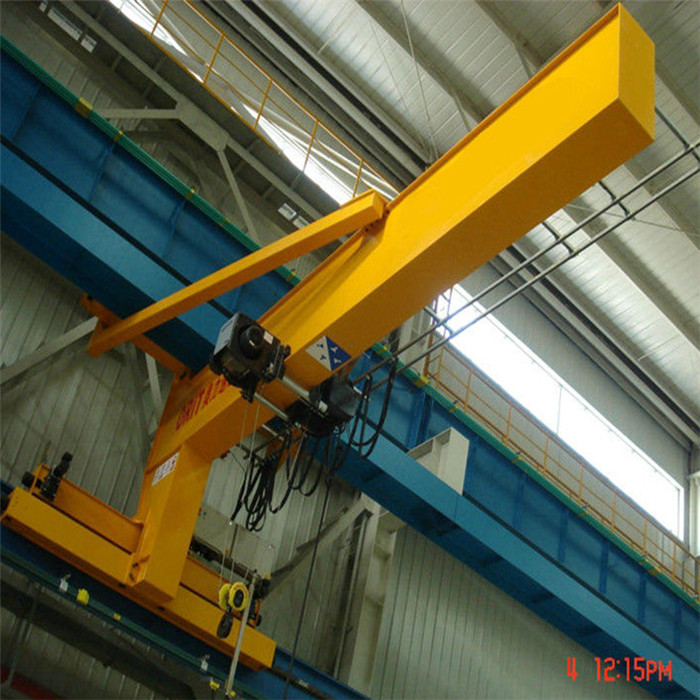 Advantage
Installation with high strength bolt connection;
Convenient in operation,safe and turn to flexible;
Low noise,commodious cabin and good looking;
High quality and efficiency, competitive price;
Reasonable and simple whole structure,Light self-weight, conform to the state standards;
Inexpensive handling systems doesn't require modification of the building structure around.

Our packing information